What is Trinity Farms?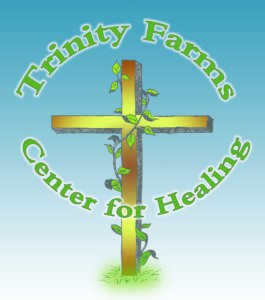 A community of support for those that need it most,
committed to providing integrative healing practices
for complete body, mind and spiritual renewal.
814-442-1628
trinityfarmshealing@aol.com
After decades spent working in the non-profit sector with vulnerable families and children, several service providers formed the Commission on Hope to address the gaps in services impacting the community and allowing so many people to fall through the cracks.
"Too many years have been spent trying to make people in need fit into the parameters of programming, statistical outcomes, and demographic parameters that we have lost sight of the fact that every person is unique and has different needs – especially when it comes to healing." said Paula Eppley-Newman, Commission on Hope Committee Chair.
From that hard, multi faceted look at needs not being met, Trinity Farms Center for Healing was created to change lives for the better through a one-on-one approach that focuses on individual needs in conjunction with community support and integration for those who may be struggling with mental illness, recovery from addiction or are rejoining the community following incarceration.
Creating a holistic approach that addresses early childhood trauma, spiritual healing and renewal while creating space for acceptance and understanding are the main goals of TFCH.